History museum of the university
History Museum of the University is located on the second floor of the main building of KSTU, has functioned since 1987. It is one of the subdivisions of university and is subordinated to Vice-rector for Education Affairs. Head of the Museum from January 2009 is Zhassarova D.Zh.
To creation of the museum has contributed the order of Ministry of higher education of the USSR, addressed to all universities of the country № 787, from December 10, 1984 "About participation of higher education institutions in all-union contest of scientific-educational work of museums, dedicated to the 40th anniversary of the Victory of the Soviet people at Great Patriotic War".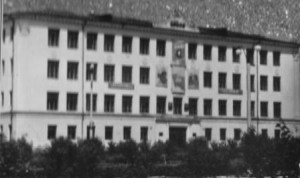 Under direction of rector Saginov A.S. was created Museum Council from leading professors of institute. Veterans of institute contributed big help in creation and complecting the museum: I.L.Portnoy, I.I.Popov, G.I.Walstein, N.G.Dyakova and A.N.Lebedev. There was held persistent and laborius work on materials and data collection, related to history of institute.
November 28, 1987 was held solemn opening of the Museum, which was timed to the 70th anniversary of Great October Socialistic Revolution and 325th anniversary of KarPTI.
The first Head of the museum was A.N.Lebedev. From 1997 to 2005 N.G.Dyakova led the museum. Due to these people abundant fund consisted of more than 5 thousand historical documents, handwritten fiction, unique collection artefacts of governmental awards and encouragements, gratitiude letters, reflexting important stages in educational, scientific and sociable life of the university.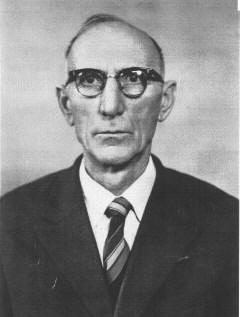 In 2008 reconstruction of the museum was held on initiative of KSTU rector Gazaliyev A.M. and December 18, 2008 in celebration days of the 55th anniversary of University was presentation of new exposition.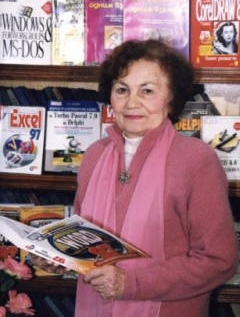 Exposition of the museum represents chronicle of history of formation and university development from 1953 to 2008. Gorgeous and various material is presented on personal stands devoted to study at KPTI of the First President of the RK N.A.Nazarbayev; rector of institute, academician AS KazSSR A.S.Saginov; Kazakhstan's first professor of Mathematics A.A.Ermekov and academician of AS KazSSR K.I.Satpayev, whose lives and activity were closely connected with institute. Special stands devoted to laureates of State awards, perpetuation memory of scientists "Master, I bow before your name".
Historical data shows visitors of the museum continuity of generations, preservation of traditions, active participation of teachers and students in social life.
In accordance with the plan of educational works staff of the museum held excursions in all students groups on History of university, development of scientific-technical creativity and patriotic education of the students. Museum holds educational and scientific-educational work with students of colleges, pupils of school, contributes professional orientation of the students.